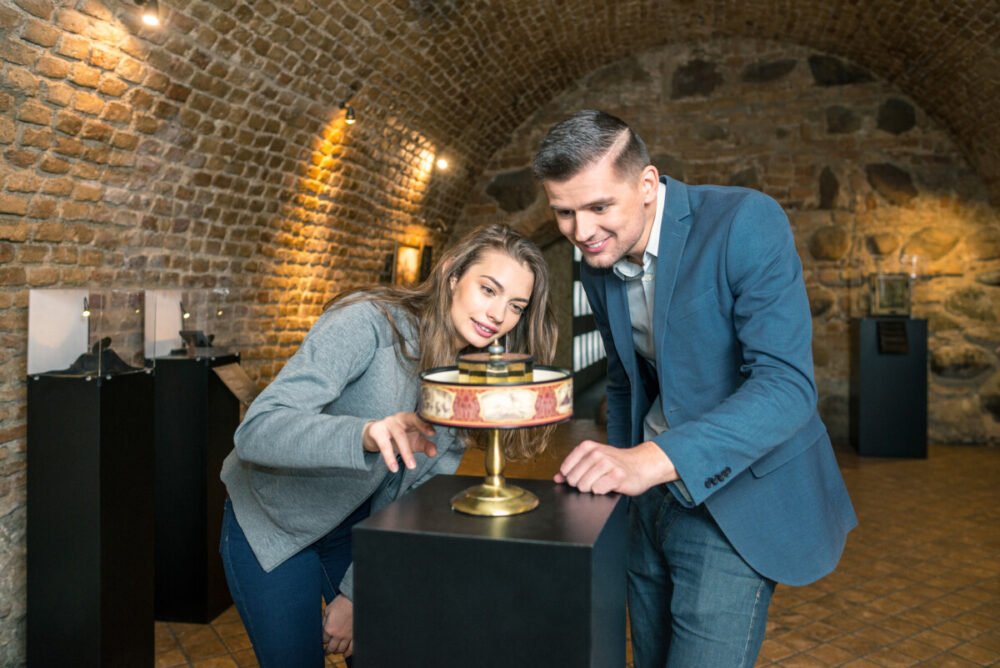 Permanent exhibition is a 600 m2 space where illusions meet scientific inventions and arts: physics and optics are displayed together with mysterious artworks and classical riddles. The exceptional educational experience is enriched by interactive entertainment — drawing with a light, creating shadows and unforgettable moments in the world upside down.
Have any doubts how one or another invention works? Want to hear incredible stories about art and history? Want to deepen scientific knowledge or take a picture? The museum team is always around! Smiling assistants are ready to reveal the secrets of the incredible world of illusions.
Permanent exhibition is changing a little: every year several new exhibits are added to the collection. Museum team is constantly researching the world of science and art and looking for new artistic solutions.